Intended for Healthcare Professionals
HipInsight™ System
The First FDA-cleared mixed reality system for hip navigation 
HipInsight™ System is an intuitive, intra-operative guidance system that leverages the Microsoft HoloLens 2 to provide 3D holograms of patient-specific anatomy, instrumentation and implants, to help visualize accurate1  acetabular component placement and alignment in real time.


Zimmer Biomet has partnered with Surgical Planning Associates, Inc., on an exclusive agreement to co-market the HipInsight™ System. The technology effectively gives the surgeon "x-ray vision" to see anatomy, instruments, and implants inside the patient's body in real time.
HipInsight™ System Provides:
Enhanced visualizations of the patient's entire pelvis in a holographic overlay where there is minimal space to view in the surgical window
Acetabular component placement and alignment for each individual patient within 3 degrees of target anteversion and inclination (average absolute error)1
Detailed patient-specific pre-operative plan delivered using CT scans
Automatic holographic registration and real-time tracking for cup orientation
Integration into current surgical technique workflow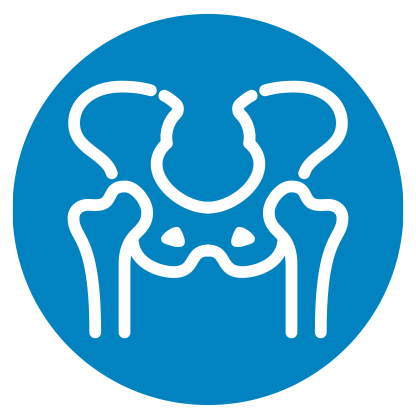 Compatible Implants:
The HipInsight™ System is exclusively compatible with Zimmer Biomet hip implant systems with a rich heritage of clinical excellence.2–7
G7® Acetabular System
Avenir Complete® Hip System
Echo® Bi-Metric® Hip System 
CONTACT US TO LEARN MORE ABOUT THE HIPINSIGHT™ 
SYSTEM OR REQUEST A DEMO
Sun D, Murphy W, Lane P, Murphy S. Accuracy of Acetabular Cup Positioning using Patient-Specific Augmented Reality Guidance. To be presented at: 33rd Annual Congress of International Society for Technology in Arthroplasty; 2022 Aug 31-Sept 3; Maui, Hawaii.
7A* ODEP Rating. Latest ODEP ratings can be found at www.odep. org.uk
Boisgard S, Brientini J, et al. 7-year Results of Primary Total Hip Arthroplasty with the Uncemented Avenir Stem. Hip International 2018: 1-6. https://doi.org/10.1177/1120700018810211 3
Australian Orthopaedic Association National Joint Replacement Registry (AOANJRR). 2018 Annual Report. https://aoanjrr.sahmri. com/ (accessed 21 March 2019).
Endoprothesen Register Deutschland (EPRD). Annual Report, 2017. https://www.eprd.de/de/ (accessed 21 March 2019).
NZ Joint Registry, New Zealand Orthopaedic Association. NZJR 19 Year Report Jan 1999 to Dec 2017. https://nzoa.org.nz/nzoa-jointregistry (accessed 21 March 2019).
Taperloc: Taperloc® Hip System Clinical Paper Reference List ©2012 Biomet Orthopedics Form No. BMET0224.0 REV103012
Tailored resources for your patients.
Find videos, articles, and interactive content to guide your patients throughout their surgical journey on ReadyPatient.com, our dedicated patient recovery site.
HipInsight™ System is a trademark of Surgical Planning Associates, Inc.
Microsoft and HoloLens 2 are trademarks of the Microsoft Corporation.
All content herein is protected by copyright, trademarks and other intellectual property rights, as applicable, owned by or licensed to Zimmer Biomet or its affiliates unless otherwise indicated, and must not be redistributed, duplicated or disclosed, in whole or in part, without the express written consent of Zimmer Biomet.
©2023 Zimmer Biomet