Intended for Healthcare Professionals
Persona® OsseoTi® Keel Tibia for Cementless Knee Replacement
STABLE.1* VERSATILE. ANATOMIC.  
The Persona OsseoTi Keel Tibia is the latest cementless tibia for total knee replacement (TKR) within our clinically proven Persona Knee System. 2-3
STABLE initial and biological fixation with OsseoTi porous keel design1*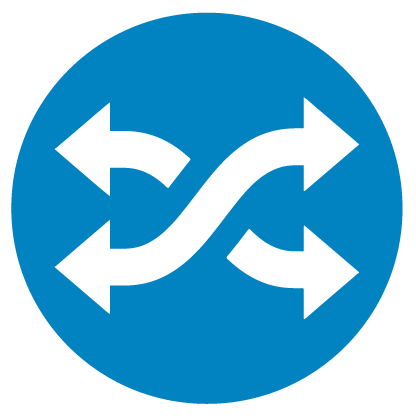 VERSATILE system design allows for selection between cementless and cemented procedures up until final implantation
ANATOMIC tibia for proper rotation and optimal bone coverage from the clinically proven Persona Knee System2-3
Spiked keel design provides stable initial mechanical fixation3 through the progressive press fit knee implant design of the keel and pegs
The anatomic tibia implant is designed so you no longer need to make compromise, facilitating both proper rotation and optimal bone coverage 
Switch between cementless or cemented procedures intraoperatively up until final implantation with a singular instrument tray
OsseoTi Porous Metal Technology 3D printed structure directly mimics the architecture of cancellous bone, demonstrating excellent integration with host bone as early as 4 weeks in an animal study4**
Medial Congruent (MC) bearing enhances medial conformity, improves knee stability, and the patient's feeling of confidence while demonstrating higher patient satisfaction scores than the CR bearing5-6
SUBMIT YOUR INFORMATION AND GET CONTACTED  BY A ZIMMER BIOMET REP
Mueller, J.K., et al. Persona OsseoTi Keel Tibia Provides Stable Initial Fixation 4027.1-GLBL-en. November 2022.
Dai, Y., et al. Anatomical Tibial Component Design Can Increase Tibial Coverage and Rotational Alignment Accuracy: A Comparison of Six Contemporary Designs. Knee Surg Sports Traumatol Arthrosc. 22:2911–2923; KSSTA 2014
Rajgopal, A., Aggarwal, K., and Kumar, S., 2020. A Five-Year Comparative Functional and Clinical Evaluation of Two Contemporary Cruciate-Retaining Knee Implants. Arthroplasty Today 6:3, pp.369-377. ​
Gupta, G. OsseoTi Porous Metal For Enhanced Bone Integration: an Animal Study. Biomet Form No. BMET0718.1-GBL.
Tsubosaka, M et al 2020. Mid-flexion stability in the anteroposterior plane is achieved with a medial congruent insert in cruciate-retaining total knee a22rthroplasty for varus osteoarthritis. Knee Surgery, Sports Traumatology, Arthroscopy, 29(2), pp.467-473.​
Frye, B et al. M., 2021. A Medial Congruent Polyethylene Offers Satisfactory Early Outcomes and Patient Satisfaction in Total Knee Arthroplasty. Arthroplasty Today, 7, pp.243-249.e
*Laboratory results are not necessarily indicative of clinical performance.
**Animal studies are not necessarily indicative of clinical performance
All content herein is protected by copyright, trademarks and other intellectual property rights, as applicable, owned by or licensed to Zimmer Biomet or its affiliates unless otherwise indicated, and must not be redistributed, duplicated or disclosed, in whole or in part, without the express written consent of Zimmer Biomet.   
This material is intended for health care professionals. Distribution to any other recipient is prohibited. 
For product information, including indications, contraindications, warnings, precautions, potential adverse effects and patient counseling information, see the package insert or contact your local representative; search this website for additional product information. To obtain a copy of the current Instructions for Use (IFU) for full prescribing and risk information, please call 1-800-348-2759, press 4 for 411 Technical Support.