Intended for Healthcare Professionals
Tricera® System
Ablation/Coagulation, Bone Cutting, Fluid Management -                            ALL IN ONE SYSTEM
How Much Time Could You Save?
The Tricera® System is an advanced arthroscopy system that combines ablation/hemostasis, tissue resection, bone cutting and fluid management into one unique system.
Resects bone 2.12x faster1  than leading competitor's shaver blade
Time to transect bovine tendon up to 2x faster1  than leading competitor
Dynablator resects tissue 7.5x faster2 than the leading ablation probes
The Tricera Systems allows for surgeon control, with quality tools for rapid, reliable procedures. The system is simple and intuitive, with a quick and easy setup. The Tricera System's all-in-one architecture allows for efficiency and optimization by having all modalities work in harmony through a single console.
REQUEST A CUSTOM DEMONSTRATION
Get in contact with a member of our team to receive a custom product demonstration.
Integrated bipolar RF shaver handpiece allows surgeons to move between modes with the quick push of a button,  giving them exceptional control of the procedure.
Surgeons can adjust settings, joint flush and suction as well.
Features a device recognition feature and will automatically adjust the available modes for each attachment.
Can be autoclaved for ease of use.
Dynablator™ incorporates a reciprocating electrode with combined resection and suction for superior tissue removal. Utilizing Dynamic Ablation™ technology, Dynablator reciprocates a smaller electrode 50 times per second, generating a large, dense plasma field. This results in aggressive bulk tissue removal with improved visibility and lower joint fluid temperatures. 
The 3-in-1 SHAVER™ combines soft tissue resection, bone cutting, and ablation/coagulation into one device. Similar in tip geometry to a standard shaver, the 3-in-1 SHAVER offers multiple modalities, reducing intraoperative instrument exchanges for procedural efficiency without sacrificing performance. 
Standard Shavers & Burrs - the fastest RPM and oscillation speeds available, allowing surgeons to resect and burr bone with integrated fluid management.
Veriflow™, Tricera's self-loading integrated inflow/outflow fluid management system, helps optimize fluid pressure with reduced spikes and troughs. This intuitive system contains a proprietary algorithm that measures the back pressure and joint pressure and adapts to any sheath/scope manufacturer. This provides excellent visualization with consistent joint distension, even when using tapered sheaths.
Exoflow™ is  Tricera's  outflow-only fluid management offering that provides surgeons the flexibility to use their existing inflow fluid management setup while automating outflow through Tricera devices. The outflow activates automatically with device use as well as on-demand when the flush mode is activated.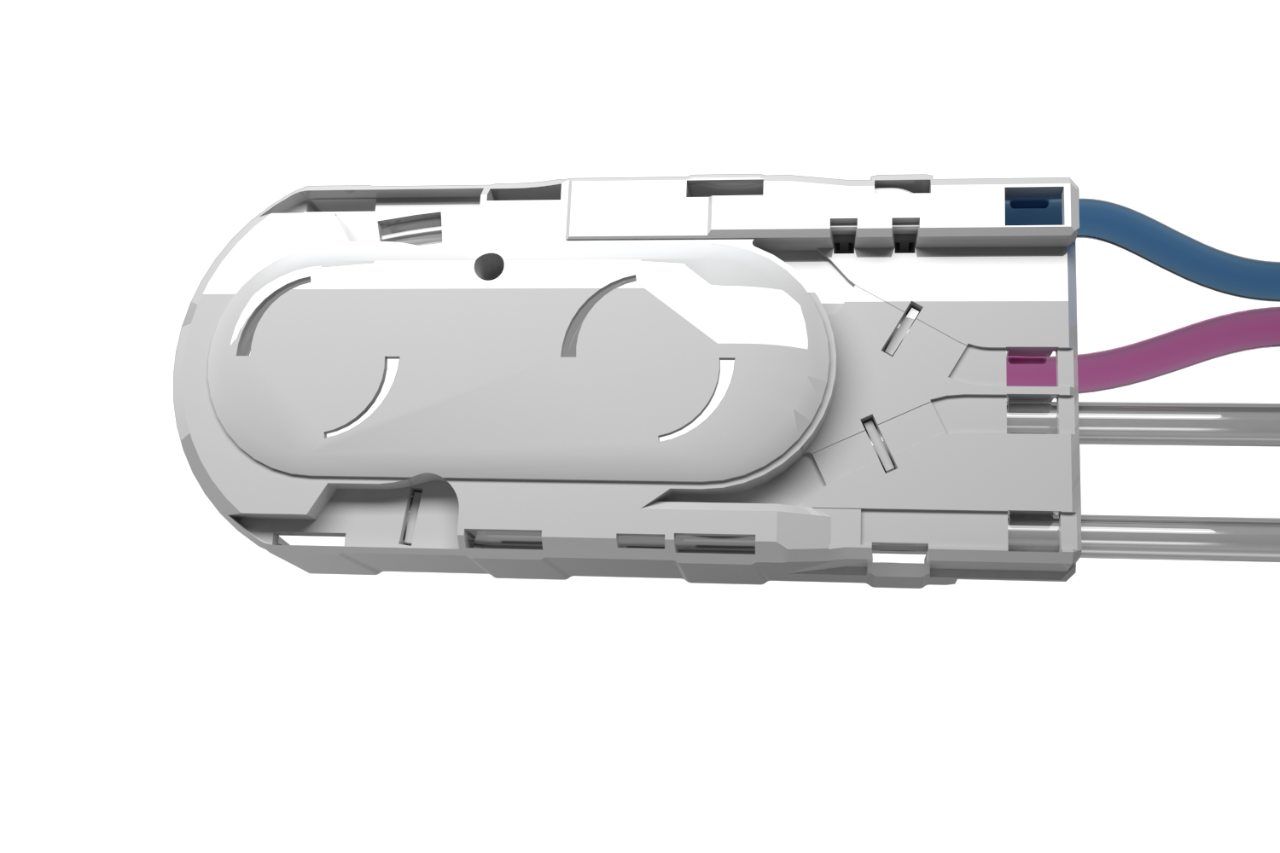 Ergonomically designed footswitch allows the surgeon to adjust the mode, pump, activate mode and coag, and flush the joint, all with the familiarity of the standard yellow activate and blue coag pedals.   
Surgeon Insights: Dr. Padgett for Tricera Arthroscopy System in Sports Medicine
Tricera System - An Interview with Dr. Chad Hanson, Las Vegas, NV
GET IN TOUCH TO REQUEST A CUSTOM DEMONSTRATION
Relign 3-in-1 Shaver Performance Comparison Study. RELIGN Corporation ED 4264. 30 NOV 2020. 
Comparison of Tissue Removal Rate, Gas Bubble Generation, In-Joint Fluid and Electrode Temperature of Radiofrequency Devices." RELIGN Corporation, White Paper. 
*Laboratory testing is not necessarily indicative of clinical results
All content herein is protected by copyright, trademarks and other intellectual property rights, as applicable, owned by or licensed to Zimmer Biomet or its affiliates unless otherwise indicated, and must not be redistributed, duplicated or disclosed, in whole or in part, without the express written consent of Zimmer Biomet.   
This material is intended for health care professionals. Distribution to any other recipient is prohibited. 
For product information, including indications, contraindications, warnings, precautions, potential adverse effects and patient counseling information, see the package insert or contact your local representative; search this website for additional product information. To obtain a copy of the current Instructions for Use (IFU) for full prescribing and risk information, please call 1-800-348-2759, press 4 for 411 Technical Support.