Intended for Healthcare Professionals
Vanguard® 360 Revision Knee System
Customizable Implant Combinations
Complete Tibial-Femoral Interchangeability
The Vanguard 360 Revision Knee System delivers customizable implant combinations due to independent fit of each component.
The Vanguard 360 Revision Knee System offers independent sizing of femoral and tibial components, along with the capability to position the universal femoral and tibial stem offsets in a full 360 degree range allow for complete intraoperative flexibility.
Philosophies
Intraoperative 
Flexibility
Stability
The Vanguard 360 Revision Knee incorporates the tibial design and key Vanguard Complete Knee Systems femoral component design features to deliver customizable implant combinations.     
360 PS Constrained (PSC) Bearing: Deeper anterior cutout, 0.5 degrees internal/external rotation, 1 degree varus/valgus constraint
Symmetrical tibial tray design available in nine sizes for optimal tibial coverage
Available in 5, 10 and 15 mm thicknesses
Modular small and large cruciate wing augments provide extra rotational stability and can be used with block augments, offset stem adapters and all stem options
Available in 2.5, 5 and 7.5 mm offset magnitudes
Smooth, grit-blasted and splined stems are available in 40, 80, 120, 160 and 200 mm lengths and a wide range of diameters to provide for component fixation
Complete Interchangeability
Complete tibial-femoral interchangeability with multiple offsets and stem options
Simplified Instrumentation Platform
A precise, intuitive instrumentation platform, featuring simplified trial first approach
Independent Distal and Posterior Augments
Independent distal and posterior augments provide a solution to address bone loss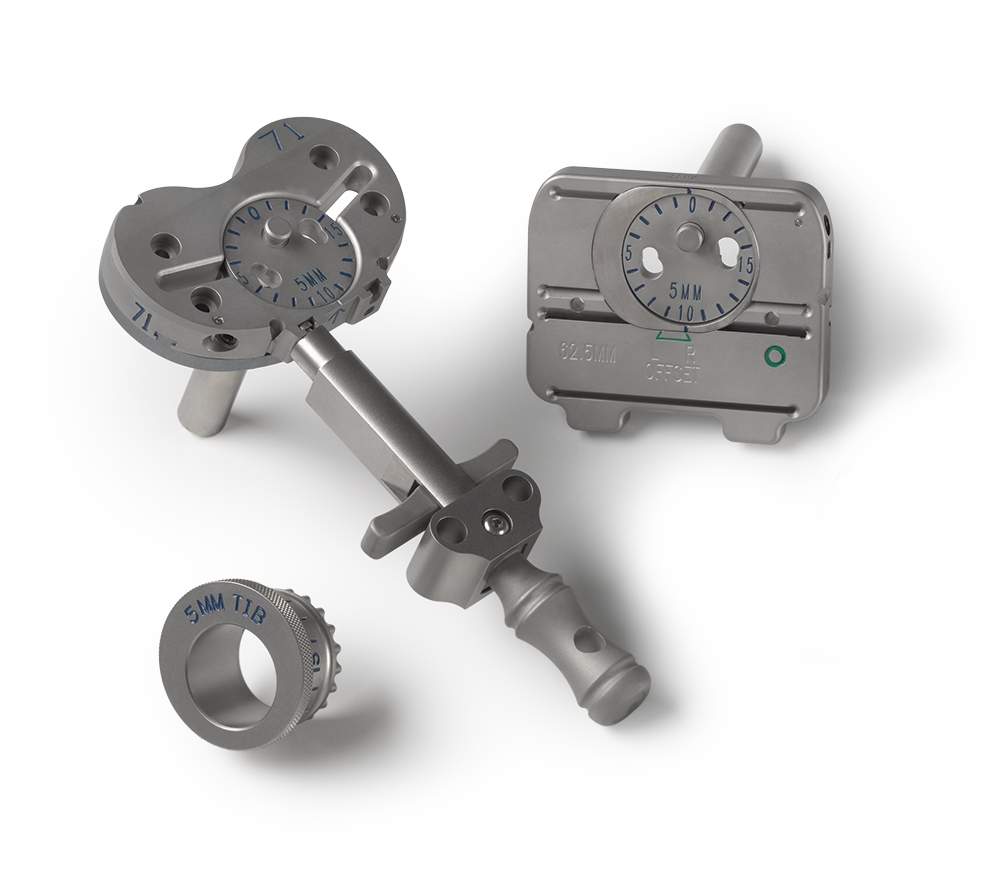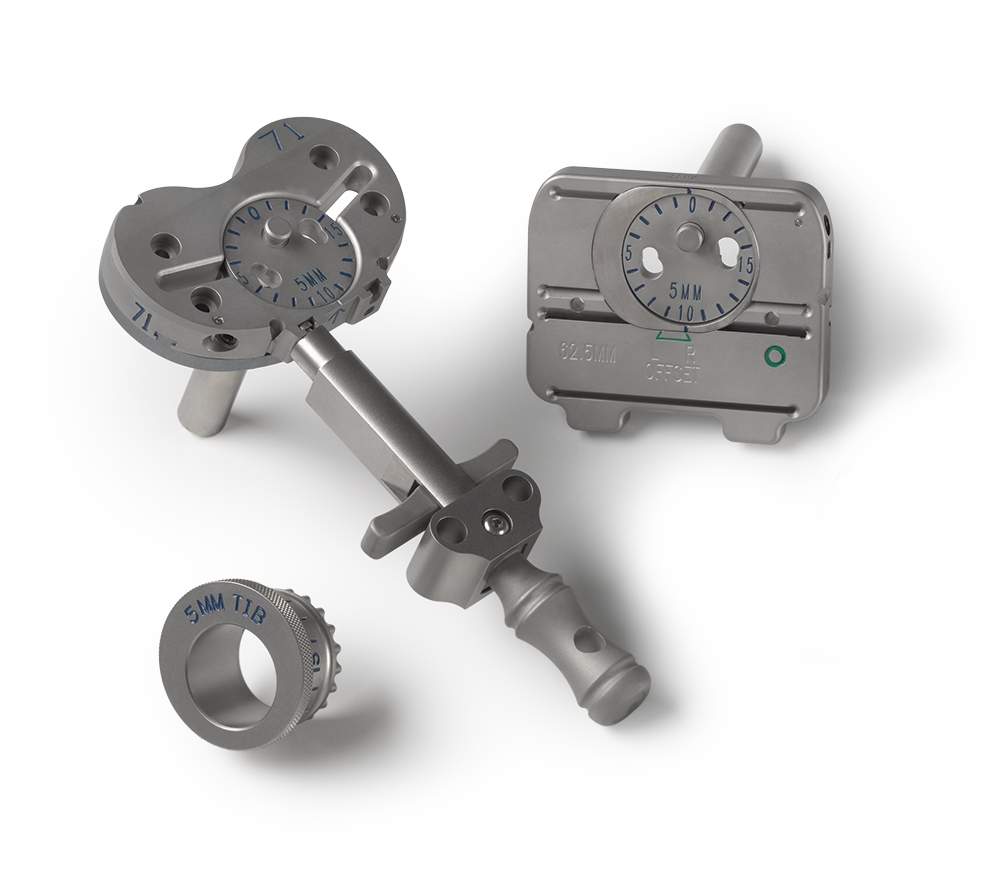 The Vanguard 360 Revision Knee System offers a seamless transition from a Vanguard Primary Knee. The design features and instrumentation allow surgeons to achieve optimal component positioning and efficiently address unique patient anatomies.
Biomet Orthopedics
56 East Bell Drive 
P.O. Box 587
Warsaw, Indiana 46581 USA
Tailored resources for your patients.
Find videos, articles, and interactive content to guide your patients throughout their surgical journey on ReadyPatient.com, our dedicated patient recovery site.
All content herein is protected by copyright, trademarks and other intellectual property rights, as applicable, owned by or licensed to Zimmer Biomet or its affiliates unless otherwise indicated, and must not be redistributed, duplicated or disclosed, in whole or in part, without the express written consent of Zimmer Biomet.   
This material is intended for health care professionals. Distribution to any other recipient is prohibited. 
For product information, including indications, contraindications, warnings, precautions, potential adverse effects and patient counseling information, see the package insert or contact your local representative; search this website for additional product information. To obtain a copy of the current Instructions for Use (IFU) for full prescribing and risk information, please call 1-800-348-2759, press 4 for 411 Technical Support.