Intended for Healthcare Professionals
Longevity®  Highly Crosslinked Polyethylene
Longevity Crosslinked Polyethylene was developed to address the issue of wear in total hip arthroplasty. To help ensure optimal wear resistance, Zimmer Biomet employs a proprietary manufacturing process.
Clinical experience with highly crosslinked polyethylenes has demonstrated a substantial reduction in the rate of wear.2,3  This remarkable process creates a three-dimensional structure that is more resistant to abrasion.4,5
Reduced Wear
89%
Crosslinking reduced wear rate of polyethylene in laboratory studies.1
Reduction of Debris
89%
Compared to standard polyethylene control samples.1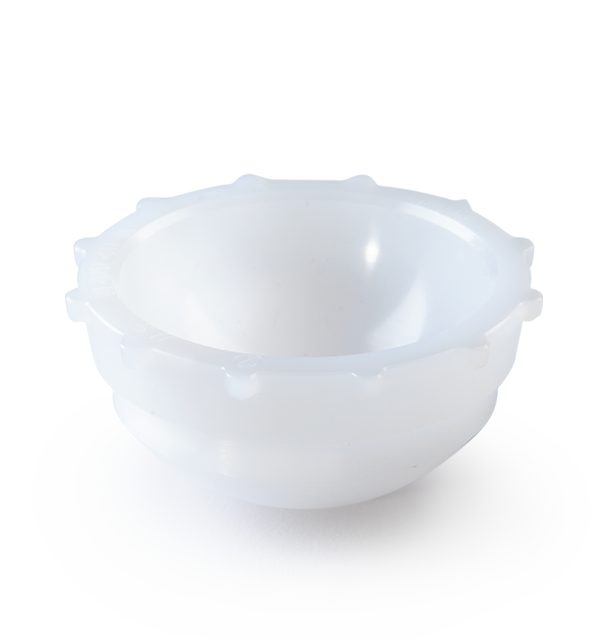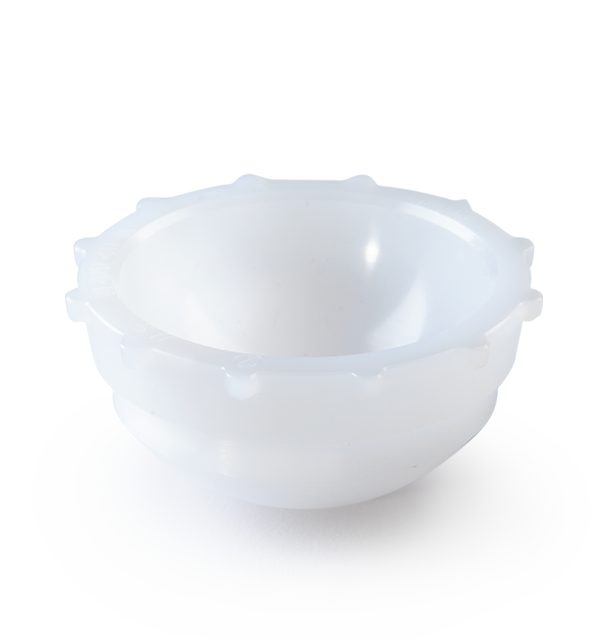 Highly Resistant to Wear6-8
Proprietary electron beam process delivers 10Mrad dosage for greater crosslinking, resulting in superior long-term polyethylene wear performance compared to conventional polyethylene.
Highly resistant to aging9-11
Melt annealing vs. warm annealing virtually eliminates free radicals. Retrievals up to 10 years in vivo demonstrate no oxidation. 
Functions as Intended12
Millions of Longevity liners implanted since 1999. 

In a seven to ten year follow-up of 247 primary THA's using Zimmer Biomet Highly Crosslinked Liners, femoral head penetration did not increase over time after the first year of implantation using 241 primary THA's using standard polyethylene as the control4
Data on file at Zimmer, Inc.


Oonishi H, Saito M, Kadoya Y. Wear of high-dose gamma irradiated polyethylene in total joint replacement – longterm radiological evaluation. 44th Annual Meeting, Orthopaedic Research Society, March 16-19, 1998.

Wroblewski BM, Siney PD, Fleming PA. Low-friction arthroplasty of the hip using alumina ceramic and crosslinked polyethylene. J Bone Joint Surg (Br). 1999; 81-B: 54-5.

Grobbelaar CJ, DuPlessis TA, Marais F. The radiation improvement of polyethylene prosthesis. J Bone Joint Surg. 1978;60-B(3):370-374.

Oonishi H, Kuno M, Ikada Y, et al. Super low wear crosslinked UHMWPE by heavy high-dose gammaradiation. Proceedings from the 2nd Congress of Hip Section of Western Pacific Orthopaedic Assn. 1996;4.

Teeter, M. et al. Thirteen-year wear rate comparison of highly crosslinked and conventional polyethylene in total hip arthroplasty: long-term follow-up of a prospective randomized controlled trial. Can J Surg. 2017 Jun; 60(3): 212–216 

Bragdon, C. et al. Clinical Multicenter Studies of the Wear Performance of Highly Crosslinked Remelted Polyethylene in THA. Clin Orthop Relat Res (2013) 471:393–402.

Longevity Highly Cross-linked Polyethylene Clinical Value Dossier. 97-7255-198-00 Rev.4-4-12 ML. 2012 

Bragdon, C. et al., Seven to Ten Year Follow-Up of Highly Crosslinked Polyethylene Liners in Total Hip Arthroplasty, Poster No. 2444, 55th Annual Meeting of the Orthopaedic Research Society, Las Vegas, 2009 

Wannomae KK, et al., In vivo oxidation of retrieved crosslinked ultra-high molecular-weight polyethylene acetabular components with residual free radicals, J Arthroplasty. 2006; 21(7): 1005-1011 

Kurtz, et al. Reasons for Revision of First-Generation Highly Cross-Linked Polyethylenes. J Arthroplasty. Vol. 25 No. 6 Suppl. 1 2010

Kreider D, Continuum® and Trilogy® IT Acetabular Systems – Clinical Evaluation Report. Document No. CER 30048.4.0. p 71-72, 4-June-2015. 
Tailored resources for your patients.
Find videos, articles, and interactive content to guide your patients throughout their surgical journey on ReadyPatient.com, our dedicated patient recovery site.
All content herein is protected by copyright, trademarks and other intellectual property rights, as applicable, owned by or licensed to Zimmer Biomet or its affiliates unless otherwise indicated, and must not be redistributed, duplicated or disclosed, in whole or in part, without the express written consent of Zimmer Biomet.   
This material is intended for health care professionals. Distribution to any other recipient is prohibited. 
For product information, including indications, contraindications, warnings, precautions, potential adverse effects and patient counseling information, see the package insert or contact your local representative; search this website for additional product information. To obtain a copy of the current Instructions for Use (IFU) for full prescribing and risk information, please call 1-800-348-2759, press 4 for 411 Technical Support.