Intended for Healthcare Professionals
InCore®  Lapidus System
Three-part construct intended for internal fixation for First Tarsometatarsal Fusion. 
Inspired. Intuitive. InCore.
This system is internal to the bone, and is designed to help minimize the need for hardware removal due to pain and irritation reported with traditional external plating constructs of first tarsometatarsal arthrodesis.1

Procedure
Forefoot: Lapidus
Midfoot: Lapidus
InCore® Lapidus is designed as a post and screws construct to minimize hardware prominence that can cause pain and lead to hardware removal
Hardware removal due to pain and irritation is reported in up to
17%
of first tarsometatarsal arthrodesis cases when using plating constructs.1,2
The kit contains the post and instruments needed for one procedure*, designed to eliminate product complexity for hospital staff and improve operating room productivity. 
Posts, screws, plug are Color anodized titanium alloy Ti 6-4 ELI 
5.9mm diameter, 28mm length 2 posts – Left/Right
3.5mm diameter (head dia. 4.98mm), lengths 24-56mm
Instrument Kits :
1. Reusable InCore Lapidus Kit
2. Sterile InCore Lapidus Disposable Kits –  (Left/Right)
Instruments : Torque limiting handle (sterile), T10 Driver (sterile), 3.6mm drill bit (sterile) for Post, K-wire 2.0mm x 102mm (sterile)
2d Note: For Sterile System, the disposable kit does not come with the Torq Handle
Fully Guided
Designed to simplify the technique with fully-guided stabilize angular/rotational correction in all three planes. Distraction allows for proper joint visualization and preparation allowing surgeon to cut, curettage or micro fracture. Additionally, the system has a built-in compression/distraction fixture intended to aid and hold pre-compression of the joint.
Solid Intermedullary Construct
The system includes post and screws designed to minimize hardware prominence that can result in hardware removal due to pain or irritation related to such hardware prominence.  Studies have shown up to 17% hardware removal due to pain and irritation when using plating constructs for first tarsometatarsal arthrodesis cases.1,2
Efficient
The easy to use, pre-sterilized kit was intended to decrease time, sterilization cost and contamination concerns. Instruments are new and sharp every time minimizing the complexity for the OR team. Intermedullary implant post comes pre-assembled to the compression/distraction guide, eliminating need for back table assembly.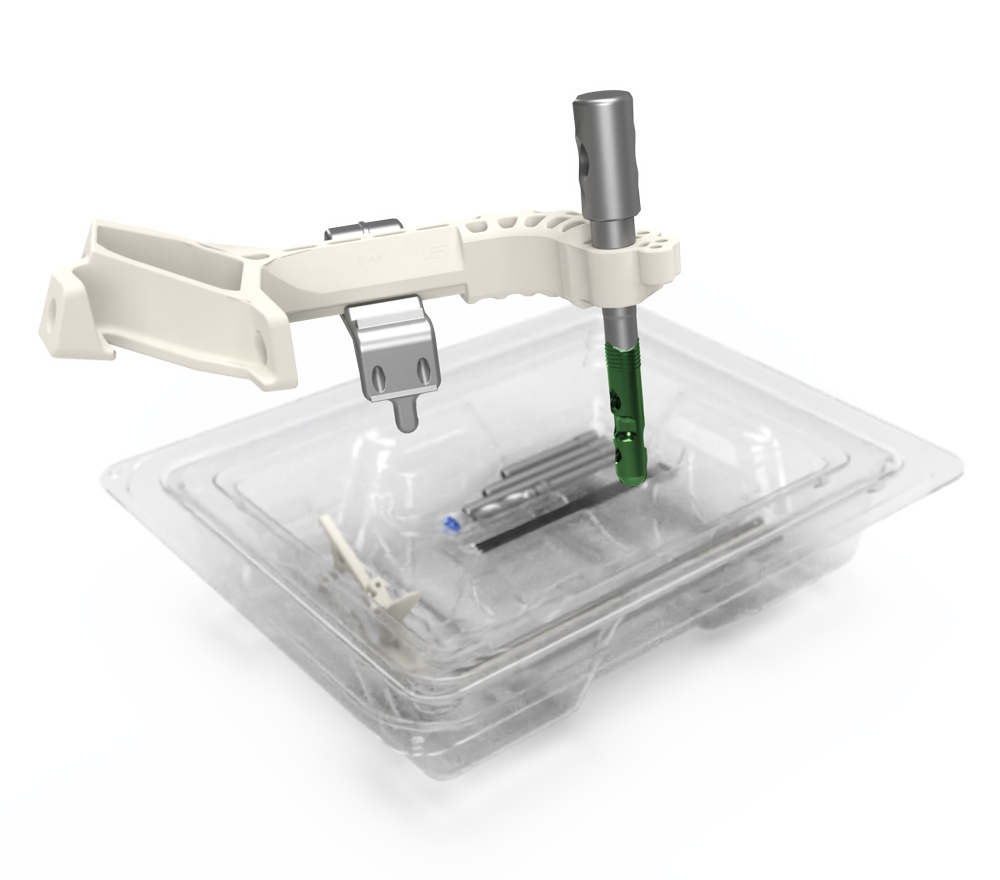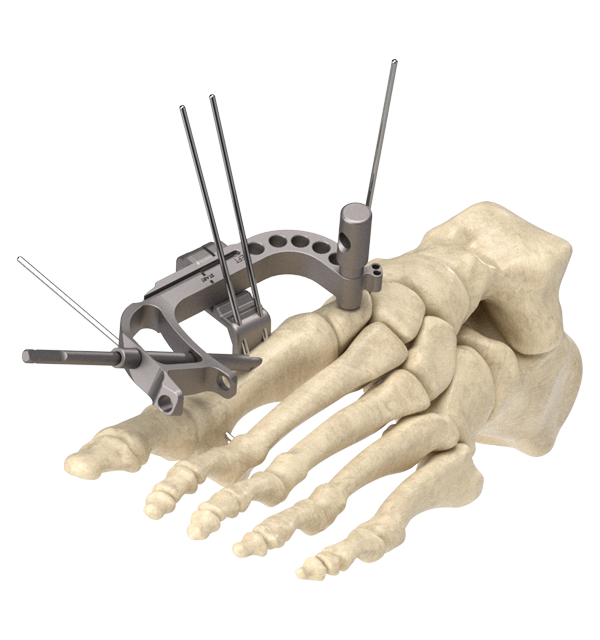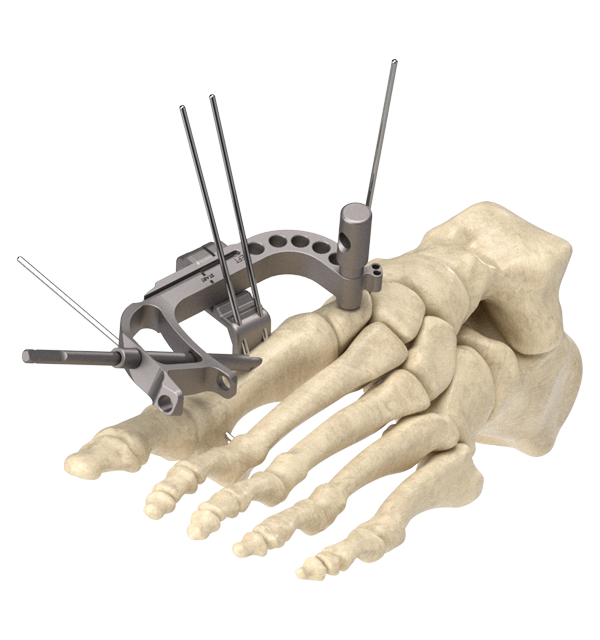 Smart Orthopedics
Connect and customize pre, peri and post-operative orthopedic hip ecosystems across the episode of care.

InCore Lapidus System Video
InCore Lapidus System Animation
InCore Lapidus System Surgical Demonstration
InCore Lapidus System Precision Guided Correction
1. Cottom, James et al. Fixation of Lapidus Arthrodesis with a Plantar Interfragmentary Screw and Medial Locking Plate: A Report of 88 Cases. The Journal of Foot & Ankle Surgery. 52-469, 2013.
2. Peterson, Kyle et al. Symptomatic Hardware Removal after First Tarsometatarsal Arthrodesis. The Journal of Foot & Ankle Surgery. 2016.
InCore® is a trademark of Nextremity Solutions, Inc.
Apple Watch and iPhone are trademarks of Apple, Inc., registered in the US and other countries.
Nextremity Solutions
210 N. Buffalo St.
Warsaw, IN 46580 U.S.A.
Tailored resources for your patients.
Find videos, articles, and interactive content to guide your patients throughout their surgical journey on ReadyPatient.com, our dedicated patient recovery site.
All content herein is protected by copyright, trademarks and other intellectual property rights, as applicable, owned by or licensed to Zimmer Biomet or its affiliates unless otherwise indicated, and must not be redistributed, duplicated or disclosed, in whole or in part, without the express written consent of Zimmer Biomet.   
This material is intended for health care professionals. Distribution to any other recipient is prohibited. 
For product information, including indications, contraindications, warnings, precautions, potential adverse effects and patient counseling information, see the package insert or contact your local representative; search this website for additional product information. To obtain a copy of the current Instructions for Use (IFU) for full prescribing and risk information, please call 1-800-348-2759, press 4 for 411 Technical Support.