Intended for Healthcare Professionals
Bonus Triad™
Osteoconductive. Osteoinductive. Osteogenic.
Bonus Triad Allograft is a cryopreserved human tissue allograft consisting of cancellous bone combined with demineralized cortical bone matrix. This particular combination provides all three components of the bone remodeling triad: osteoconductive, osteoinductive, and osteogenic.1*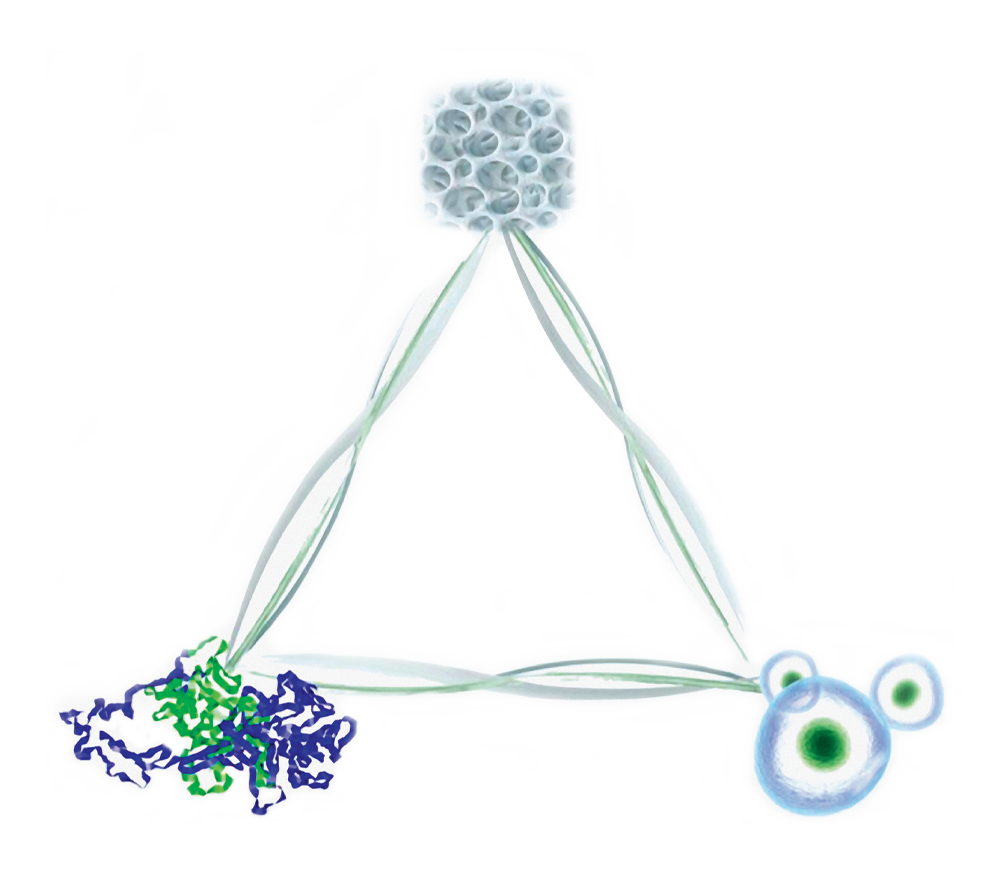 Bonus Triad Allograft contains at least
750,000 cells/cc
of cancellous tissue with at least 70% cell viability.1
Available in 1, 5, 10, and 15cc sizes
Ease of Use
Bonus Triad Allograft is packaged in an intuitive, proprietary pre-filled delivery syringe and features a built-in filter that allows for the full preparation of the material directly inside the syringe. 
Cryoprotectice solution frozen at -70°C to preserve cell viability
Precise Handling
The cortical fibers are demineralized and create a cohesive graft that stays together.4
Bonus Triad Intraoperative Use
Zimmer Biomet Specification RCS-125. Section 3.5 and 3.6.
Pietrzak WS, Woodell-May J, McDonald N. Assay of bone morphogenetic protein -2, -4 and -7 in human demineralized bone matrix. J Craniofac Surg. 2006;17(1):84–90. 
Wildemann B, Kadow-Romacker A, Haas NP, Schmidmaier G. Quantification of various growth factors in different demineralized bone matrix preparations. J Biomed Mater Res A. 2007;81(2):437–42.
ZB Internal Test Report, TR-1019.
*Animal and in vitro studies are not necessarily indicative of clinical performance.
Biomet Biologics
56 East Bell Drive
Warsaw, Indiana 46581-0587 USA
Tailored resources for your patients.
Find videos, articles, and interactive content to guide your patients throughout their surgical journey on ReadyPatient.com, our dedicated patient recovery site.
All content herein is protected by copyright, trademarks and other intellectual property rights, as applicable, owned by or licensed to Zimmer Biomet or its affiliates unless otherwise indicated, and must not be redistributed, duplicated or disclosed, in whole or in part, without the express written consent of Zimmer Biomet.   
This material is intended for health care professionals. Distribution to any other recipient is prohibited. 
For product information, including indications, contraindications, warnings, precautions, potential adverse effects and patient counseling information, see the package insert or contact your local representative; search this website for additional product information. To obtain a copy of the current Instructions for Use (IFU) for full prescribing and risk information, please call 1-800-348-2759, press 4 for 411 Technical Support.